Fraudsters are becoming increasingly inventive and now also use forged QR codes or payment links. These lead you to a counterfeit payment environment, where you are asked to enter your bank details. So be vigilant and never respond to these kind of requests!
However, if you make a payment via a POM QR code or payment link, you can be sure that the payment is completely secure and always ends up with the right beneficiary.
Companies that provide a POM QR code or payment link on their invoices are subject to a thorough identification and security procedure (in the context of the so-called 'Know Your Customer' requirements).
Only approved recipients are able to receive payments via POM. This is how POM puts fraudsters out of play.
How do you recognize a POM QR code?
Below is an example of a POM QR code: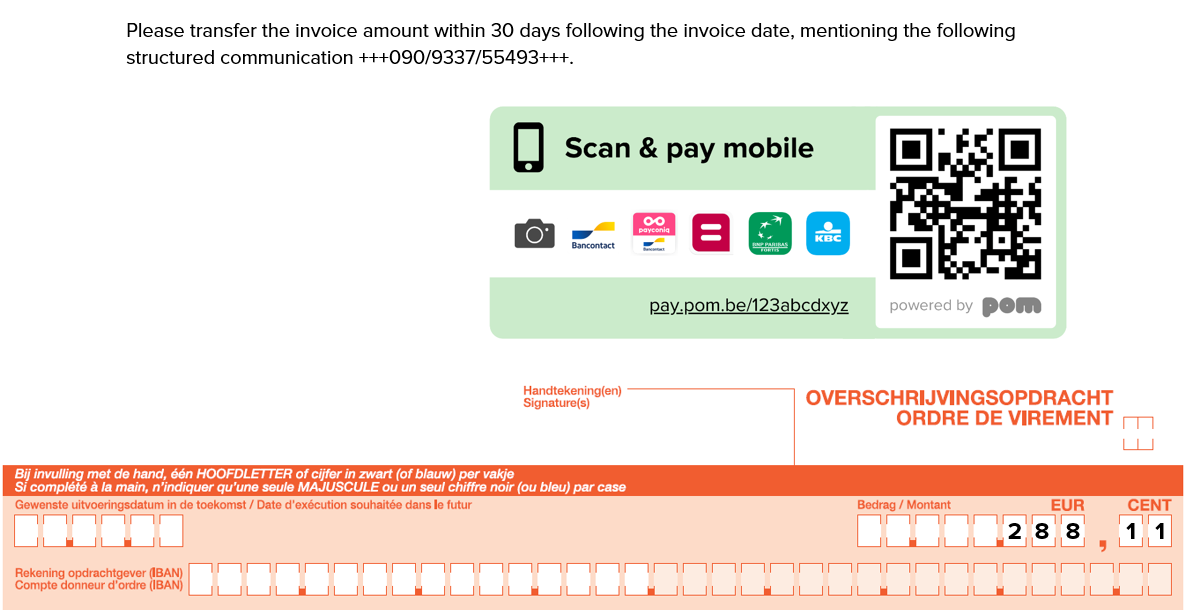 If you scan the code, you will be redirected to a secure POM payment page with the following structure: https://app.pom.be/ or https://pay.pom.be/ or https://confirm.pom.be/, followed by a unique number-letter combination after the last forward slash.
For example: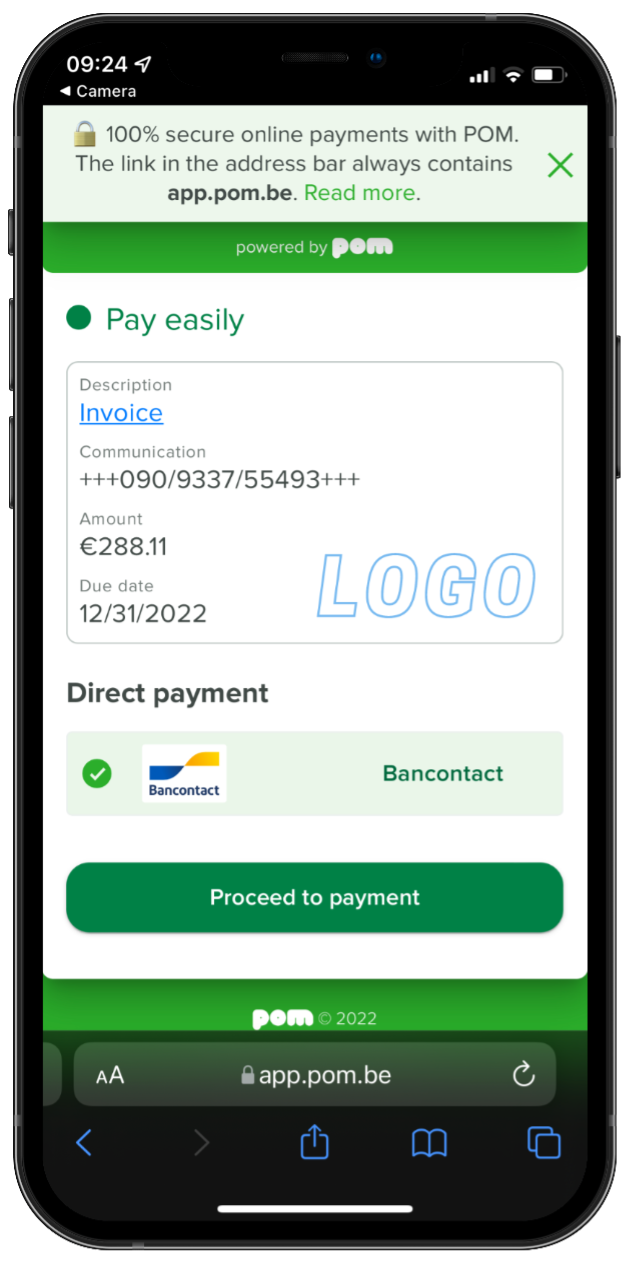 The connection to a POM payment page is also secured with an SSL certificate. This means that a secure layer is placed between the server of POM and your internet browser so that the data is protected. You can recognize the secure connection by the lock icon 🔒 at the top of your browser.
On the payment page, the payment details (amount, due date, communication) are pre-filled. You cannot change these data. The payment can only be made to the account number of the supplier in question.
Thanks POM's integration with known payment methods such as Bancontact, payments are always made in a secure environment.
In addition, you can only make the payment once. POM keeps track of the payment status. If you try to scan the QR code again a few days after the payment, a message will be shown that the payment has already been made.
Conclusion