IBGraf helps companies to digitize their accounting and management processes. Thanks to both in-house developed services and partnerships with other technology companies (e.g. Sage BOB, Mercator, Admin-IS, …) IBGraf can offer solutions that perfectly meet the needs of their customers. IBGraf has offices in Liège, Wavre and the Grand Duchy of Luxembourg.
As a partner of POM, IBGraf will act as a reseller and advisor for its customers with regards to payment solutions for invoices, reminders, … and other types of payment requests.
Customers of IBGraf will get the opportunity to add a POM QR-code or smart payment button to their payment requests. With POM, end-users no longer face the frustrating and error prone task of payment data entry. Everything is prefilled on a unique payment page.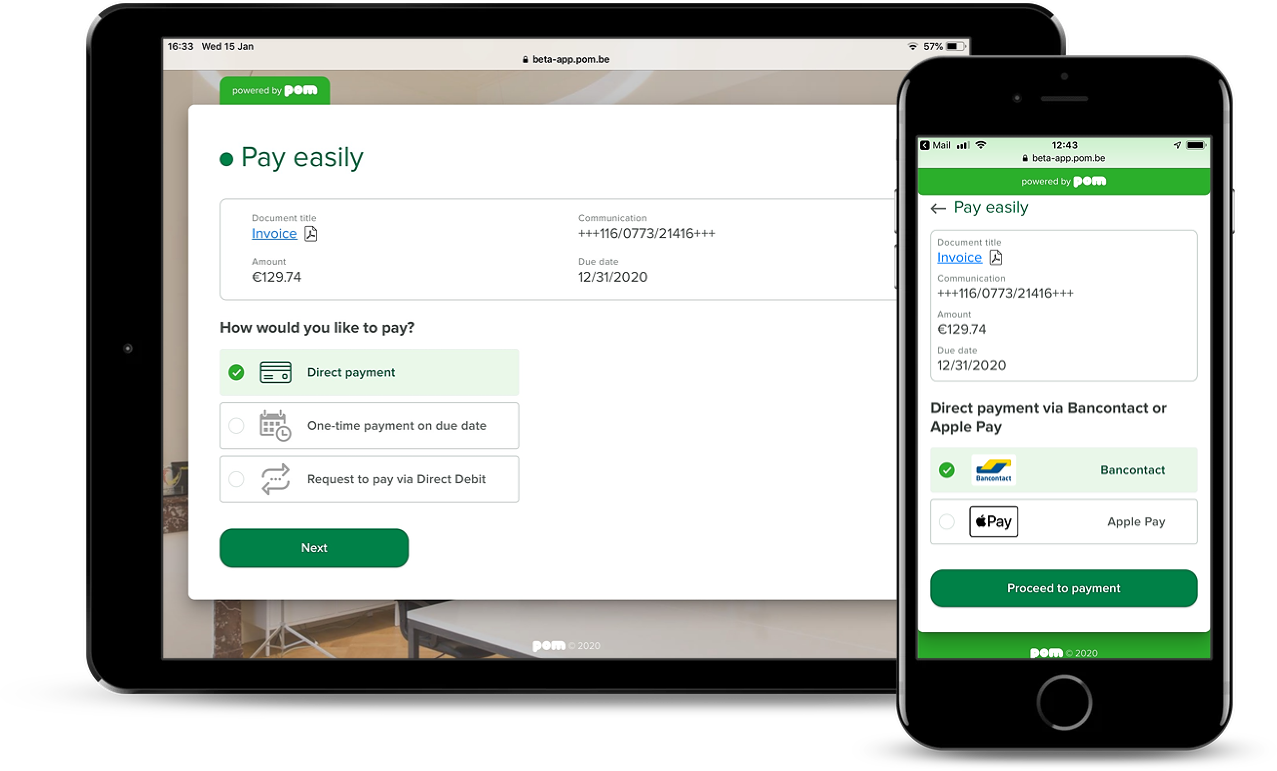 This frictionless experience leads to numerous benefits for businesses which have enabled POM for their outgoing invoices:
Faster payments and fewer payment reminders. Up to 40% pays within 24 hours.
Less time for follow-up as transactions are processed one-by-one and the payment data are always 100% correct.
POM QR codes can simply be scanned with a smartphone camera, with any QR reader or with the Payconiq by Bancontact app.
A secure webpage will then open automatically containing all payment details of the invoice (amount, communication, beneficiary, due date).
End-users are then redirected to their banking app or the Payconiq by Bancontact app, where the payment only needs to be confirmed.
Other payment methods such as Visa, Mastercard, Digicash, Cartes Bancaires, Klarna, … can also be offered. It's up to the biller to decide which payment methods are enabled on their POM payment pages.