For several years now, Luminus energy bills contain a POM QR code or payment button. Luminus customers can pay in no time via Bancontact or Apple Pay. Manual entry of payment data is a thing of the past thanks to POM. Everything is pre-filled on a unique payment page.
Luminus is now making it even easier and faster to pay energy bills by enabling POM One-Click-Pay. This new payment technology makes it possible to pay at the touch of a button. Behind the scenes, Bancontact card details are saved in a virtual wallet.
"With this innovative payment method, we are making the payment experience for our customers even easier than before. Thanks to POM, we remain at the forefront of our sector in this area," says Sabine D'haen, Director Billing & Collection at Luminus.
How does it actually work?
On the POM payment pages, Luminus customers will now be able to activate One-Click-Pay payments via Bancontact on their bank card.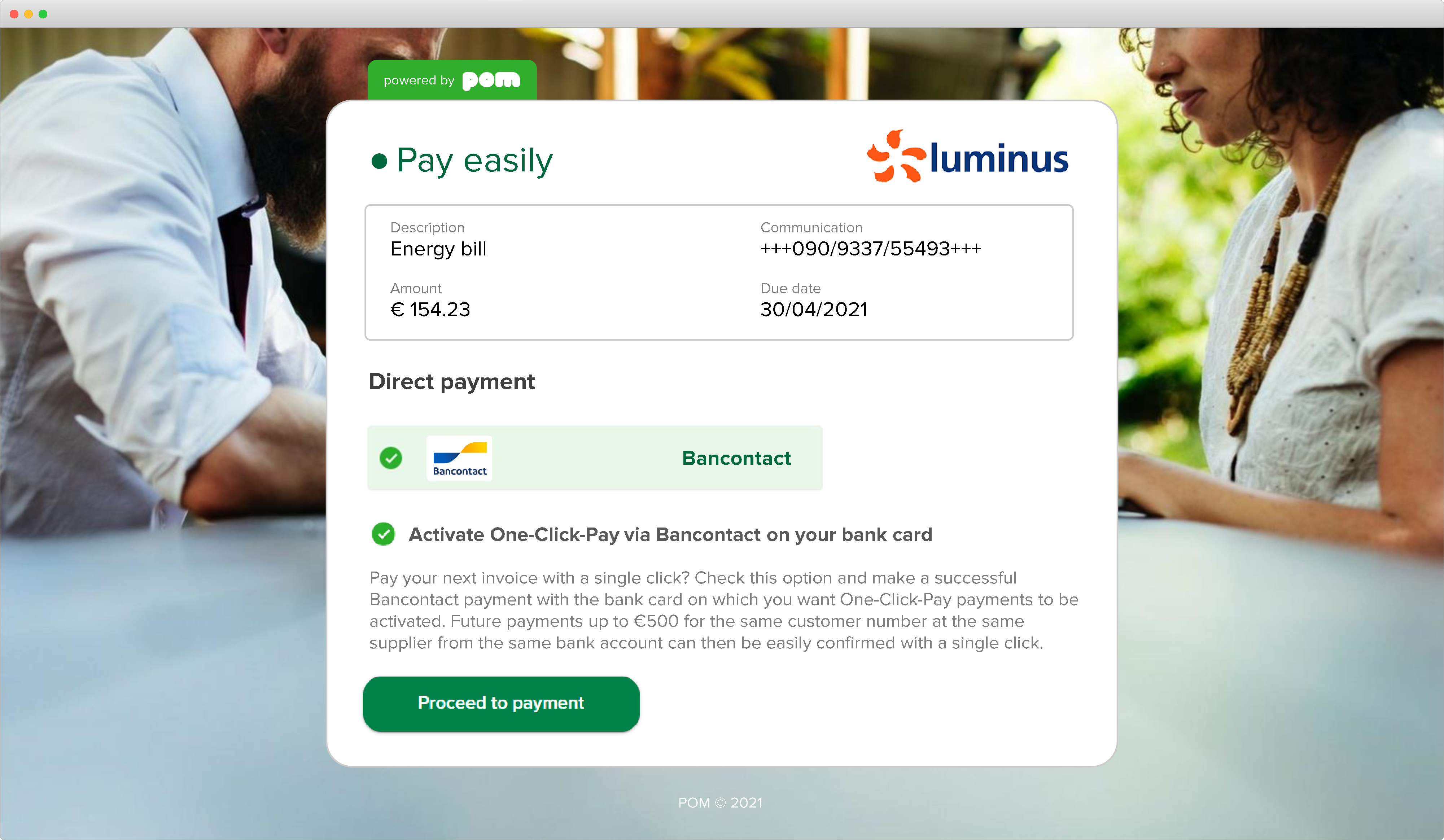 If this option is checked and the payment is successfully completed, it will be possible to pay subsequent invoices at the touch of a button. The payer is then no longer redirected to his or her payment app.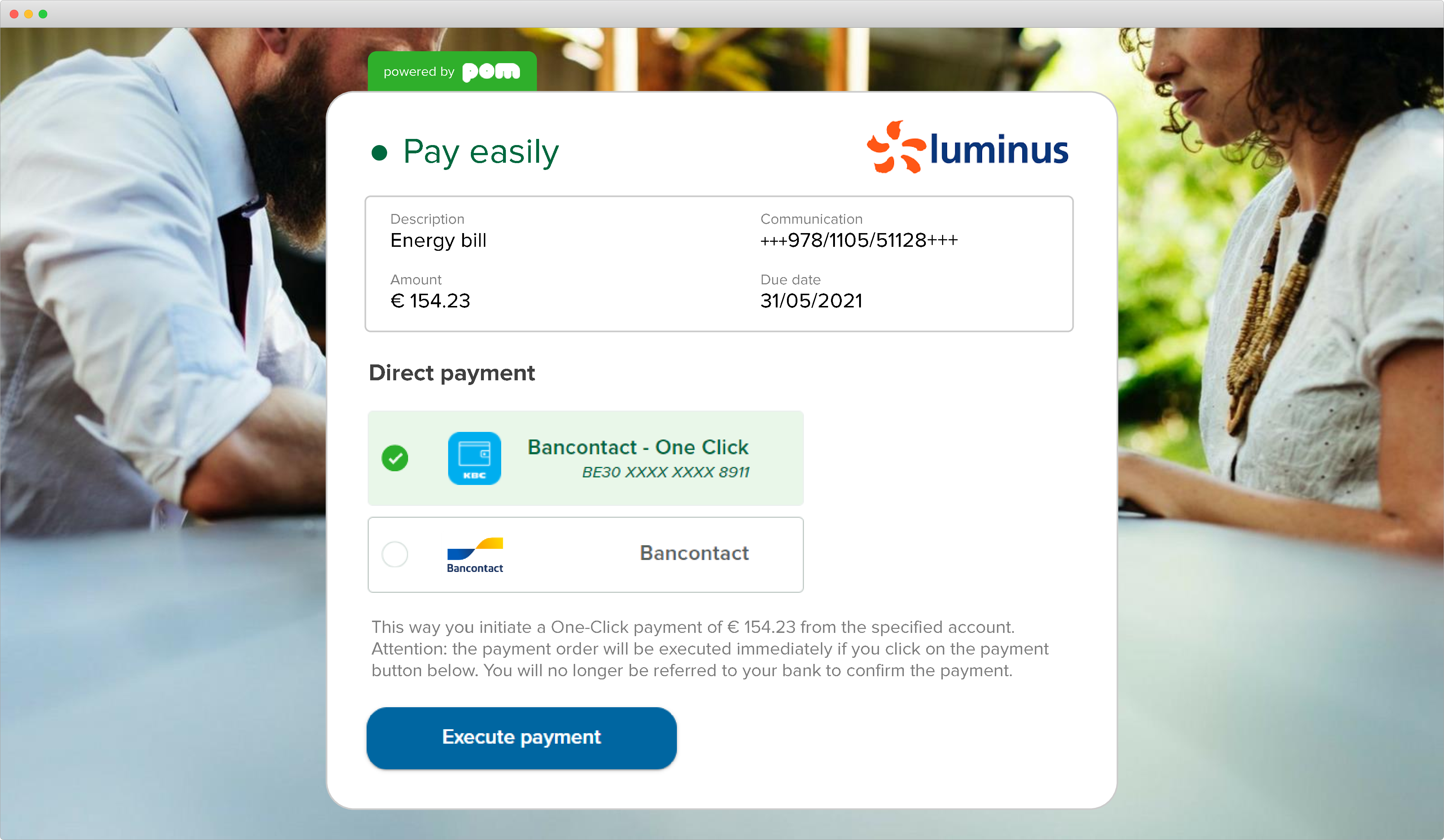 A click on the 'Execute payment' button initiates a Bancontact transaction on the selected account. No further action is required.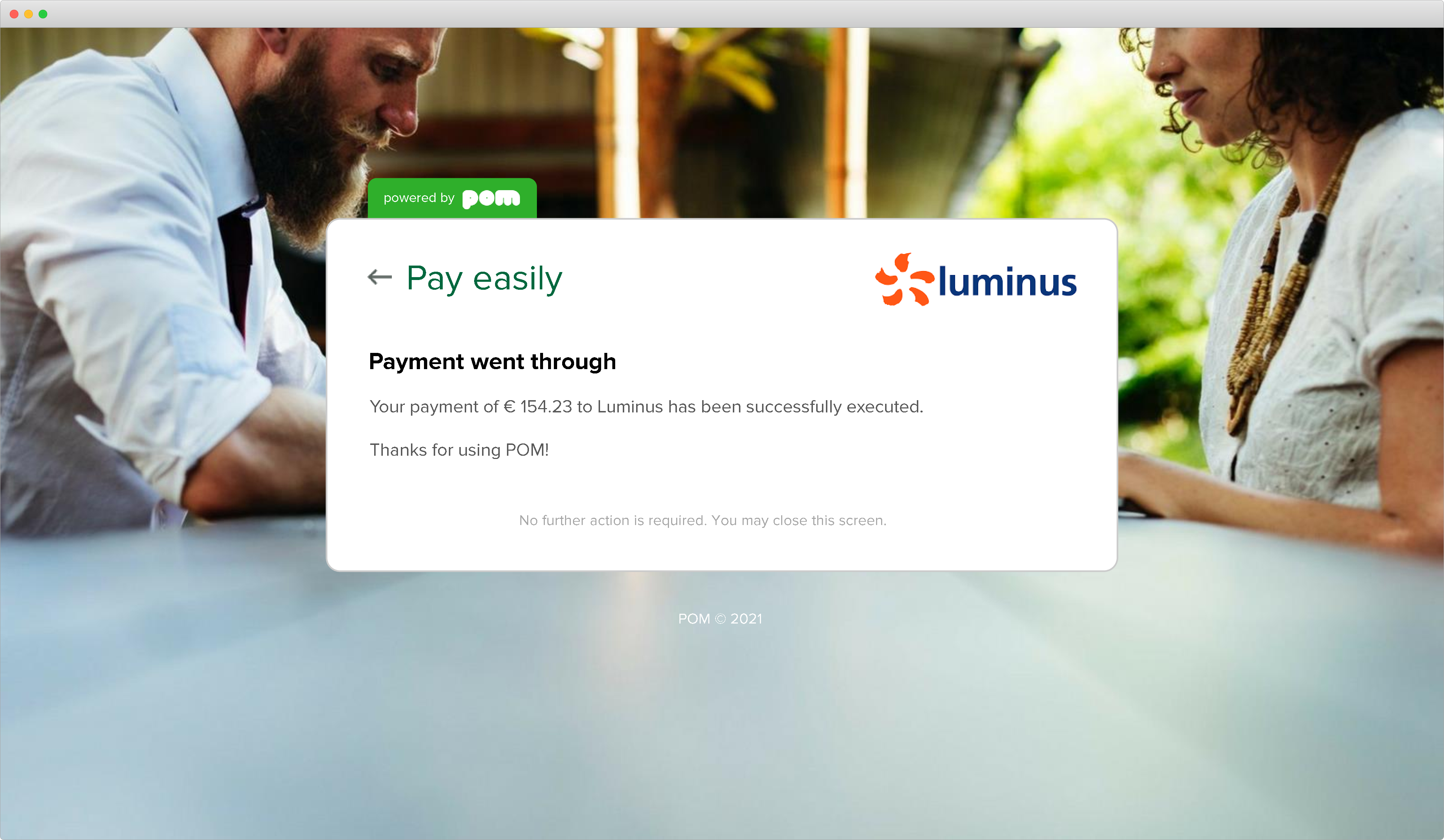 In this video you'll see how easy it is: