When you make a payment with a POM QR-code, you can be sure that the payment is completely safe an secure and will arrive at the right beneficiary. Each POM QR-code contains a unique link that will always start with https and contains pom.be (e.g. app.pom.be, pay.pom.be, confirm.pom.be ...).
Companies which provide a POM QR-code on their invoices are subject to a thorough identification and safety procedure (as part of the 'Know Your Custumer' requirements).
Only approved parties are able to receive payments via POM. This way POM sidelines swindlers and frauds.
If you scan a QR-code and open the corresponding paylink, you'll arrive at a safe POM payment page.
Here's an example: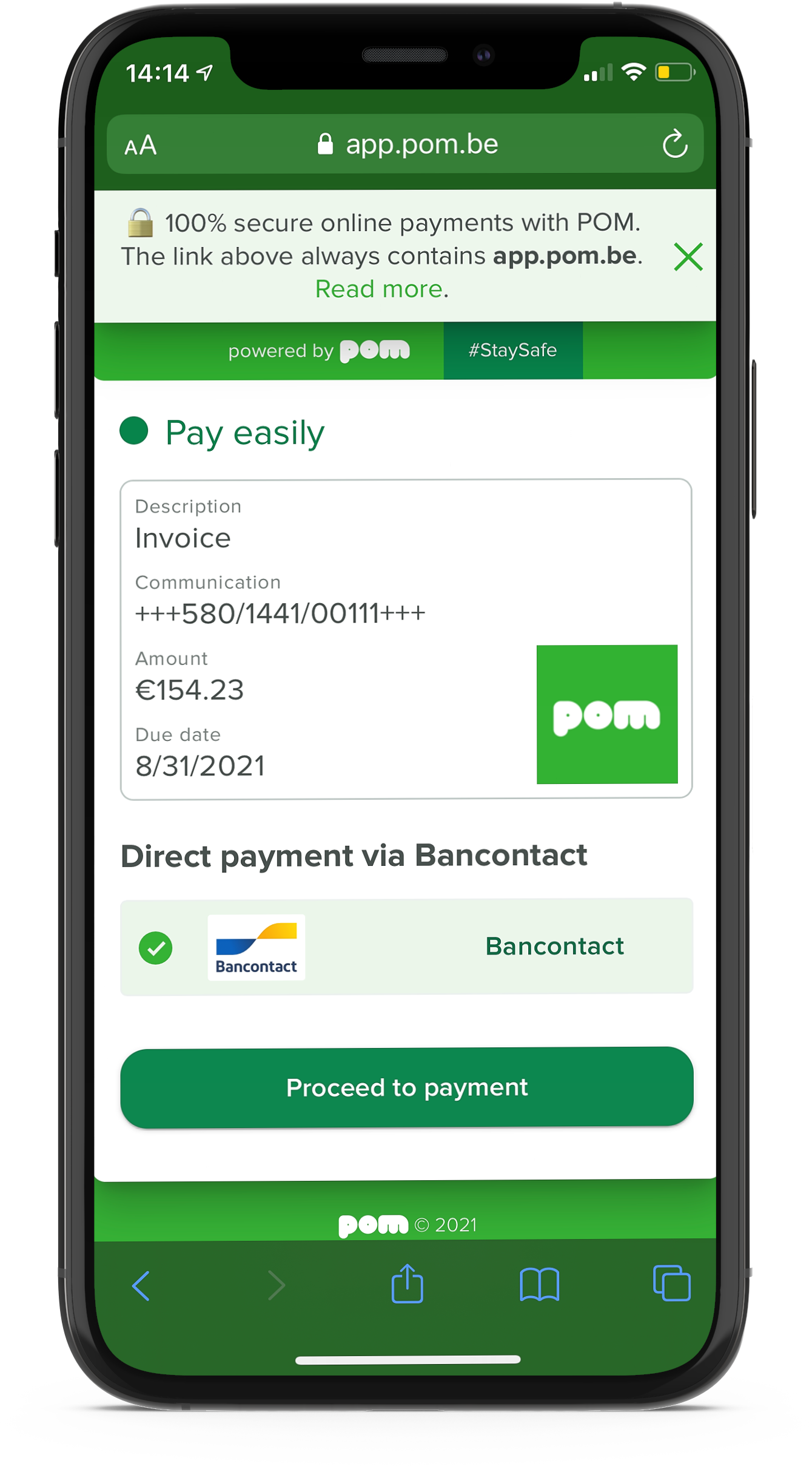 In addition, the connection to a POM payment page is secured with an SSL-certificate. This means there's a secure layer which is placed between the POM server and your internet browser protecting your data. You'll recognize secure connections by the lock icon 🔒 at the top of your browser.
On the paypage all payment details (amount, due date, communication) are pre-filled. You can not edit these. The payment can then only be executed to the bank account of the supplier whom you've received an invoice from.