8 years ago, 2 old hands in the e-invoicing sector had an ambitious entrepreneurial dream: to free the world of all the useless and time-consuming administrative work.
With full courage and enthusiasm Johannes Vermeire and Tom Totté founded POM in 2014.
In 8 years' time, POM has grown into an innovative frontrunner 🚀 in the digital payment sector with more than 1200 customers.
We could not let this milestone pass unnoticed.
On June 2 we therefore invited our customers and partners to celebrate POM's 8th anniversary.
We look back on an unforgettable day 🌞, with the following ingredients:
Exclusive guided tour at the museum Plantin-Moretus 🔠
Inspirational talk and table tennis competition 🏓 by Jean-Michel Saive (amazing serves!)
Speeches by the founders of POM: Johannes Vermeire & Tom Totté ✅
Awesome veggie 'haute dogs' of Würst 🌭
Funky music by DJ RayRay 🕺 (aka colleague Max Cavanas)
> Have a look at the pictures 📷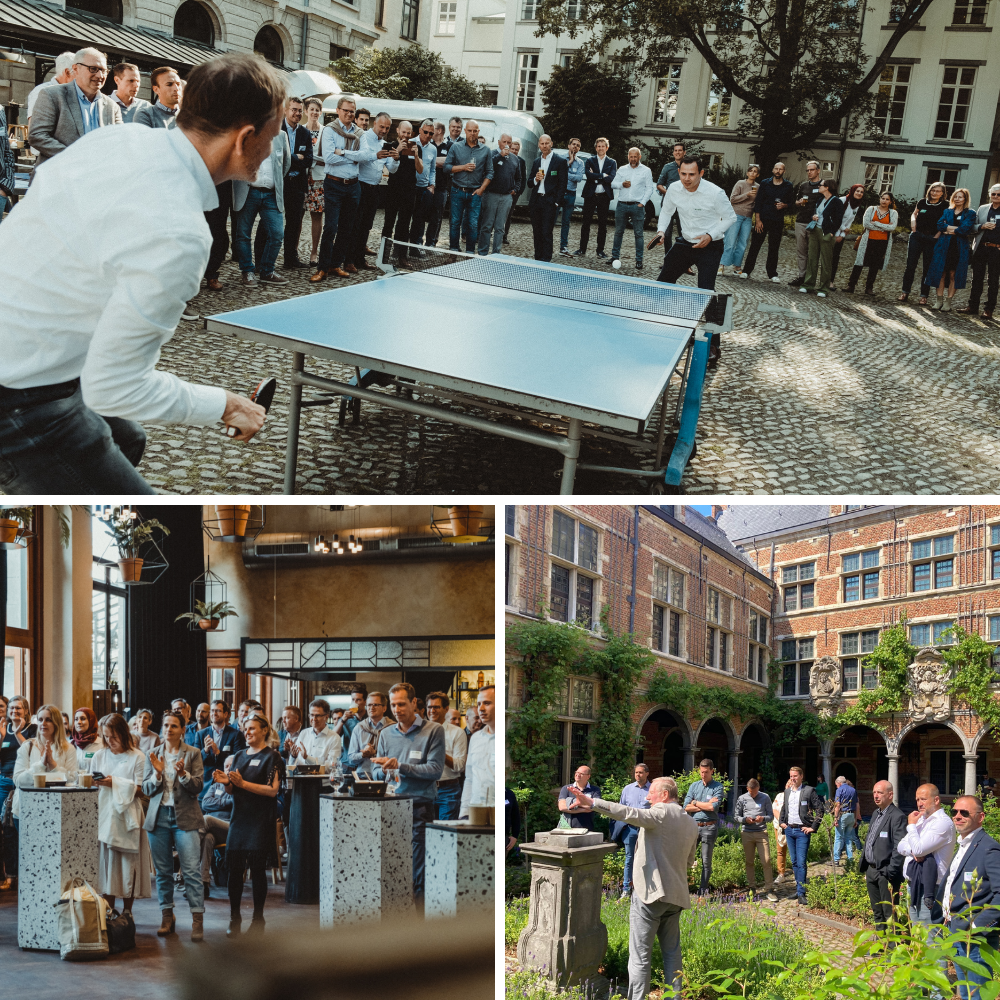 We also captured some of the best moments and milestones of the past 8 years in a compilation video 📺. Enjoy the show!
On to the next 8(0) years!
Team POM 💚