Two weeks ago, Bolt was officially launched into the Belgian energy market. Bolt makes it super easy to buy green electricity from local energy producers.
We're proud to announce that Bolt chose POM 👌 to deliver an equally easy invoice payment experience to their customers. Thanks to the handy payment button on Bolt's digital invoices, all it takes to pay is a few clicks. Say goodbye to manual data entry!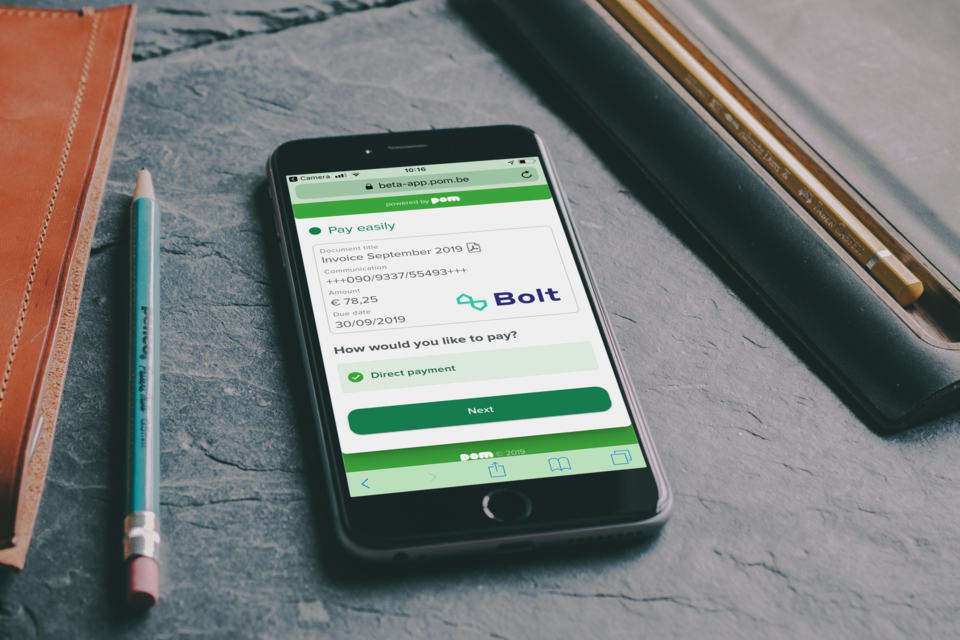 If you're a green energy advocate (just like us), why not switch providers and become a Bolt customer?
If you enter 🌟 POMBOLT 🌟 upon registration, you'll get a €30 discount!