ANTWERP 24/09/2019 - The Antwerp based fintech company POM enters into a partnership agreement with Buckaroo, an innovative payment service provider from the Netherlands. By working together, both parties intend to bring the payment experience for invoices, reminders, fines, … and other documents to the next level.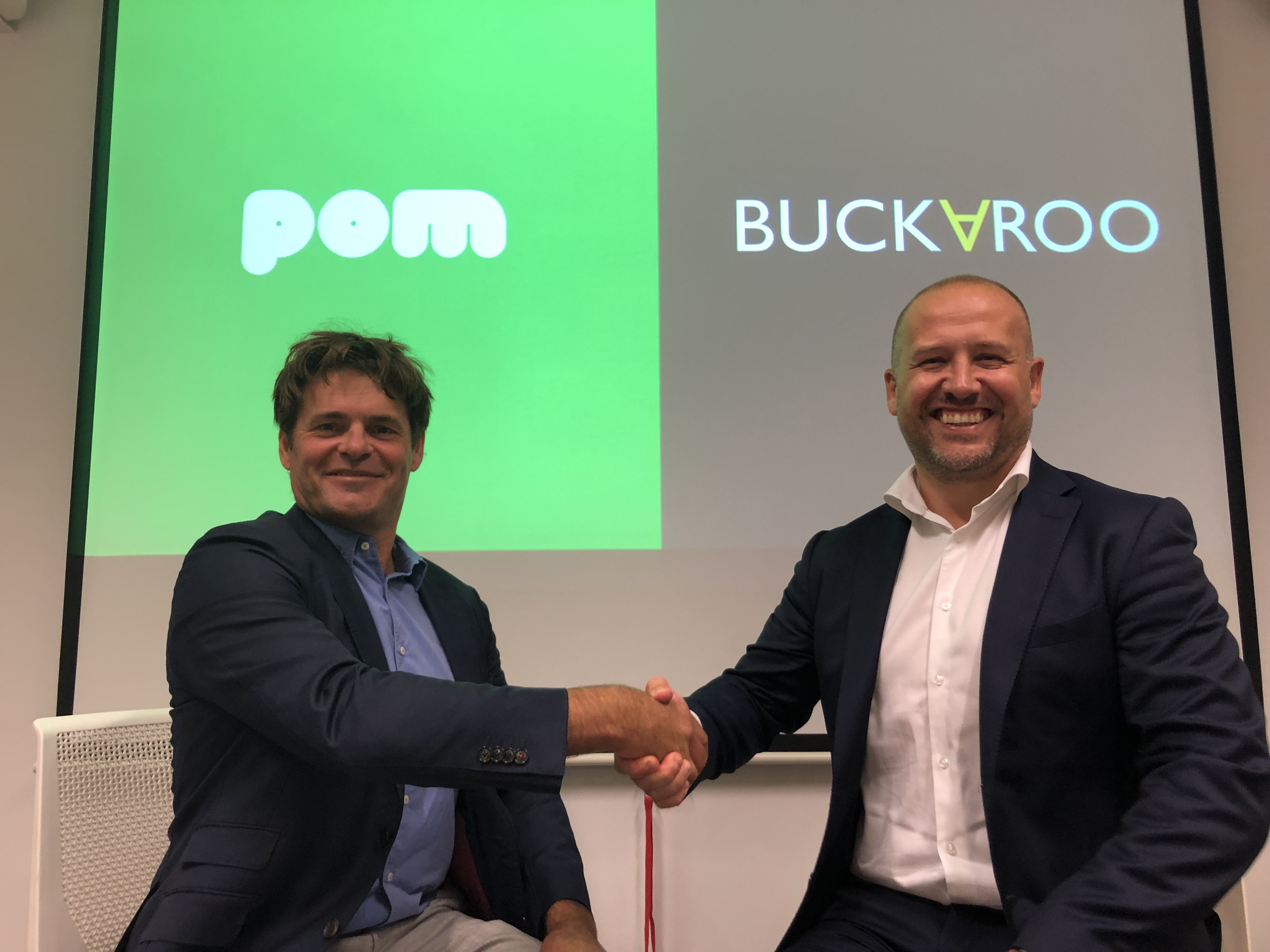 Johannes Vermeire (CEO at POM) en Alexander van Leeuwen (Relationship Manager at Buckaroo).
Buckaroo is a leading payment service provider in the Benelux region, founded in 2005. Its services are approved by and are under the supervision of De Nederlandsche Bank (Dutch Central Bank). Buckaroo also holds a payment institution license to do business in Belgium.
A wide range of companies and webshops make use of Buckaroo's payment technology: e.g. a smart checkout tool for online payments, custom solutions for debt collection, subscription services, and credit management. Buckaroo offers over 40 online payment methods, among which Bancontact, Visa, Mastercard, iDeal and Apple Pay.
"The cooporation with Buckaroo allows us to better serve our customers and respond to their changing needs. Thanks to Buckaroo, it will become even easier, faster and safer to pay via POM," says Johannes Vermeire, CEO at POM.
"Moreover, Buckaroo's flexible mindset fits well with POM's mission to help overcome frustrations about invoices and to make the entire payment process as smooth as possible – and even enjoyable."
Maurits Dekker, CCO at Buckaroo, adds: "Just like POM, we are very pleased with this partnership. By bringing together our technology and know-how about online payments, we are able to deliver a very strong offering to companies and organisations that are looking to improve the payment experience for their customers."