Since a few months now, customers of Xerius are able to enjoy the comfort of POM's payment technology for the settlement of their social contributions.
More specifically, when clicking on POM's payment button in the related e-bill, Xerius customers are able to schedule the payment of the contributions on due date. This may come in handy for those who prefer to hold on to the money on their account as long as possible.
Of course it's also possible to execute the payment immediately - either via Bancontact or Klarna - or to request to pay via Direct Debit.


What Xerius customers are saying
2 weeks ago, we ran a survey with Xerius customers (288 respondents) who scheduled the payment of their social contributions for the 4th and last quarter of 2018 on due date via POM. When we asked to score their experience on a scale from 0 (terrible) to 5 (fantastic), the average score was 4.25.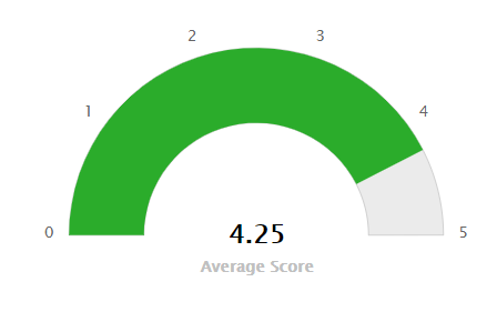 Below is a selection of responses we received:
"Super simple, no need for card readers or other complex operations."
"Very nice and innovative system! I'm happy with it!"
"I like the way it is set up: it's really easy ... Well done!"
"We like it so much that we decided to offer POM's payment services to the customers of our SMB as well!"

How does it work?
Below we explain step by step how easy it is to pay your social contributions if you're a customer of Xerius.

E-mail with pay button
Xerius customers who have opted in for electronic invoices, receive an e-mail invitation each quarter to pay their social contributions. This e-mail invitation contains a pay button which includes the amount to pay:

(Example in Dutch)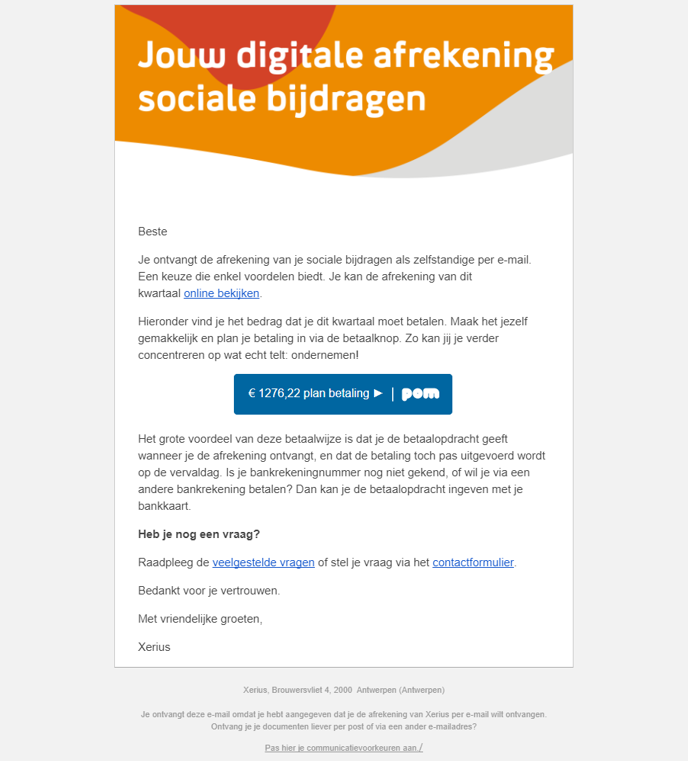 Payment options
Clicking on the pay button redirects to a unique (and responsive) paypage showing the payment options mentioned above: pay now, pay on due date or pay via Direct Debit: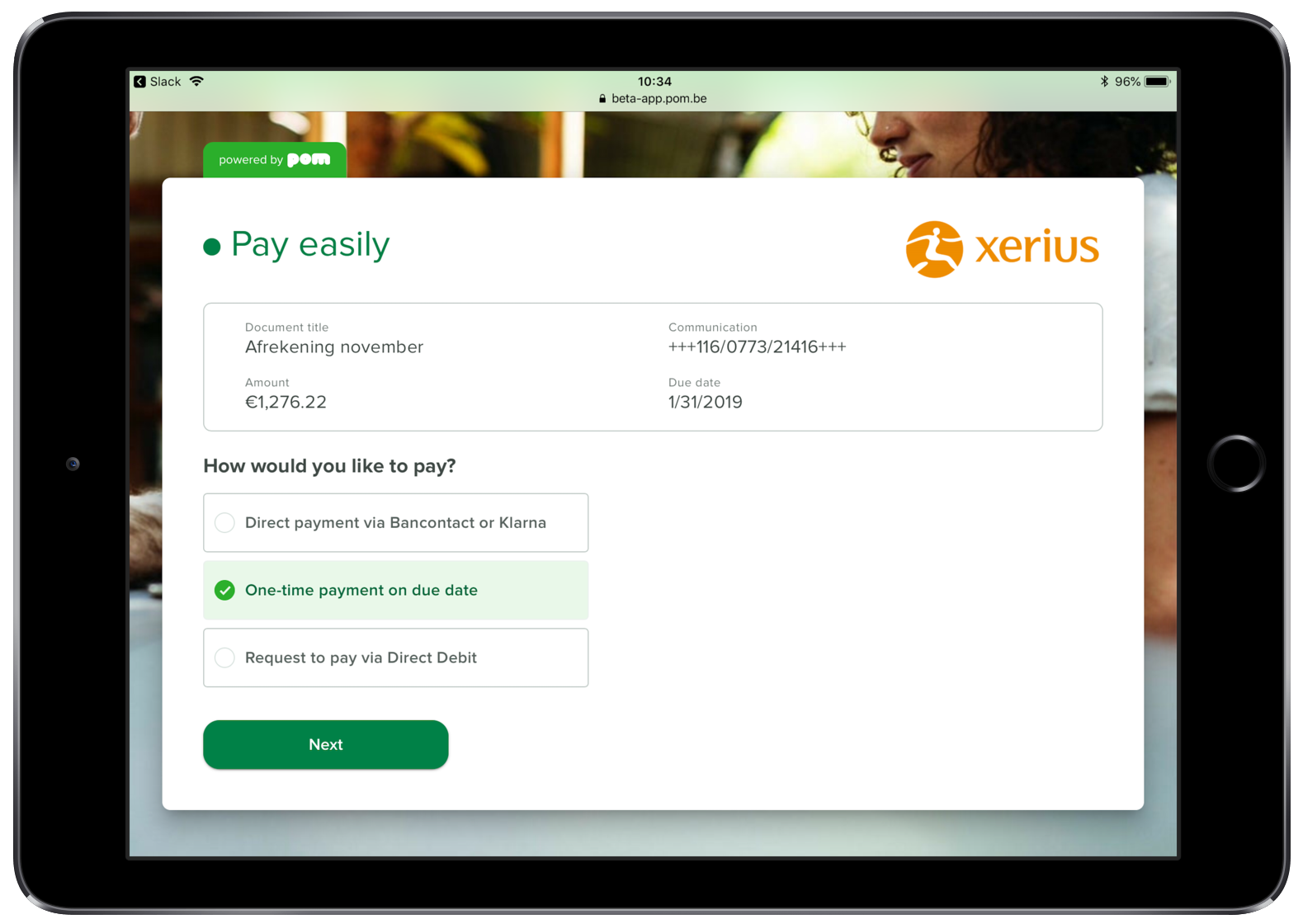 1. Pay on due date

To schedule the payment on due date, all you have to do is fill in the 4 missing digits of your account and click on 'Execute payment':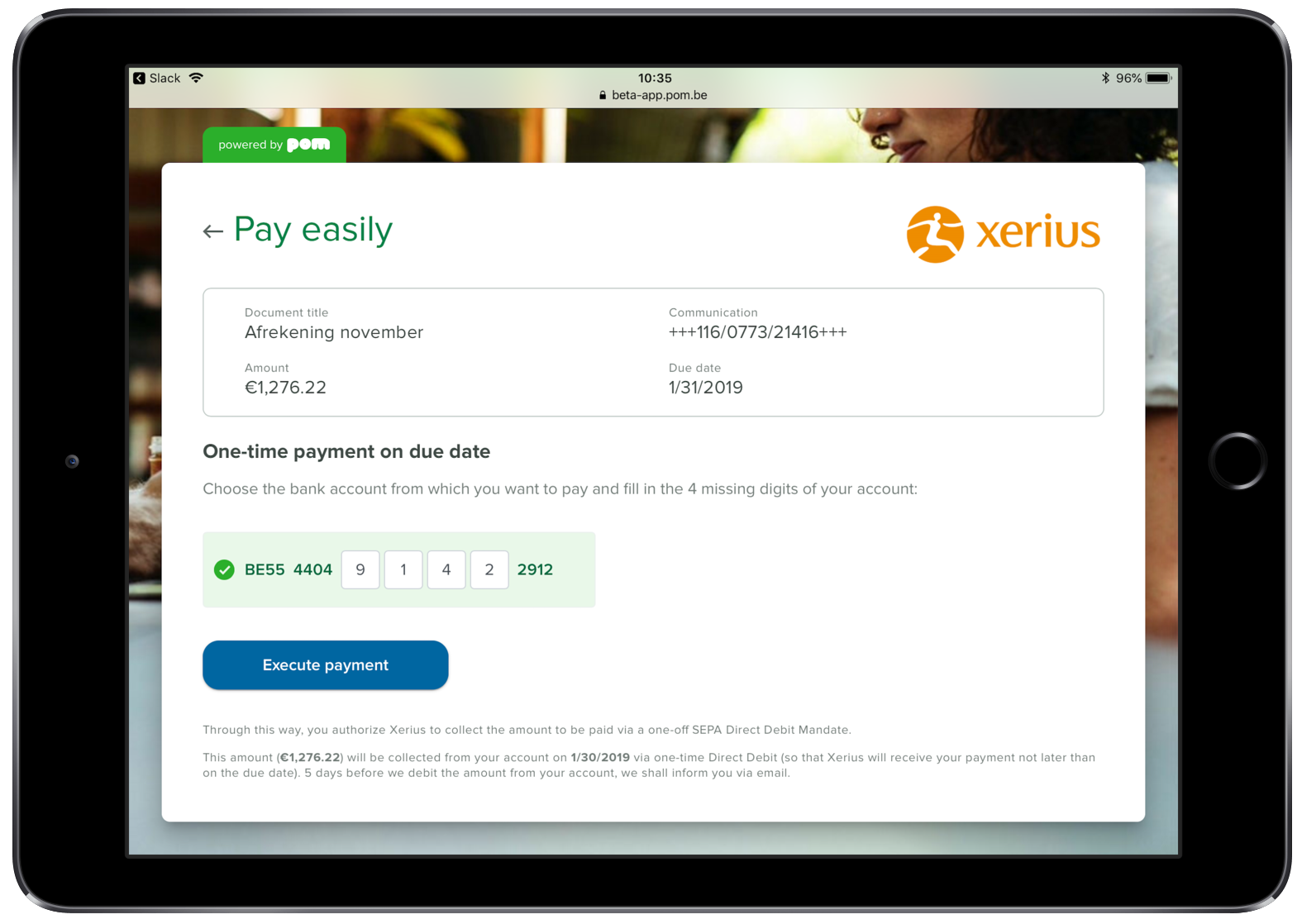 With one click you authorize Xerius to collect the amount to be paid via a one-off SEPA Direct Debit Mandate.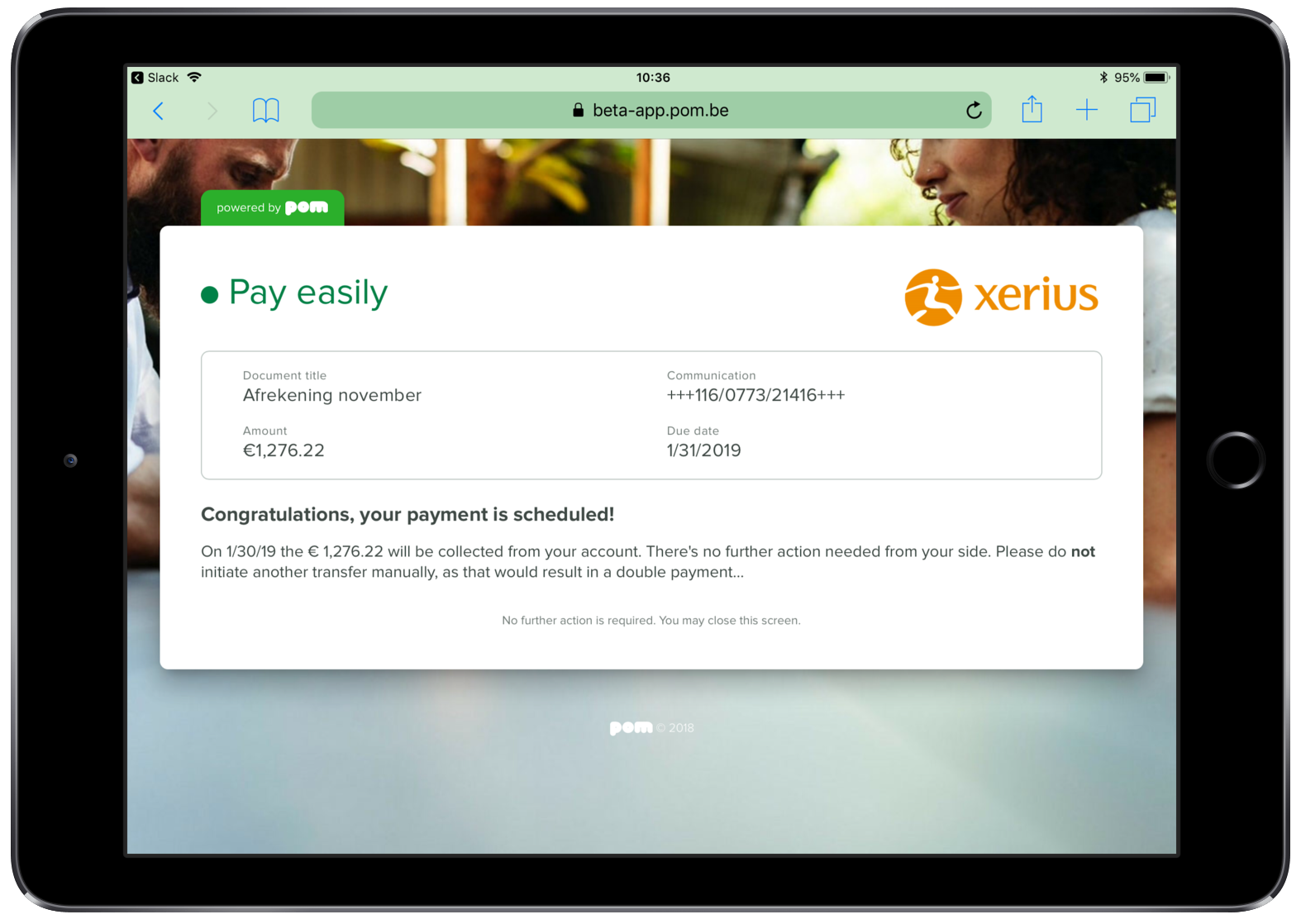 2. Pay now
We enable direct payments via Bancontact or Klarna (for unlimited amounts):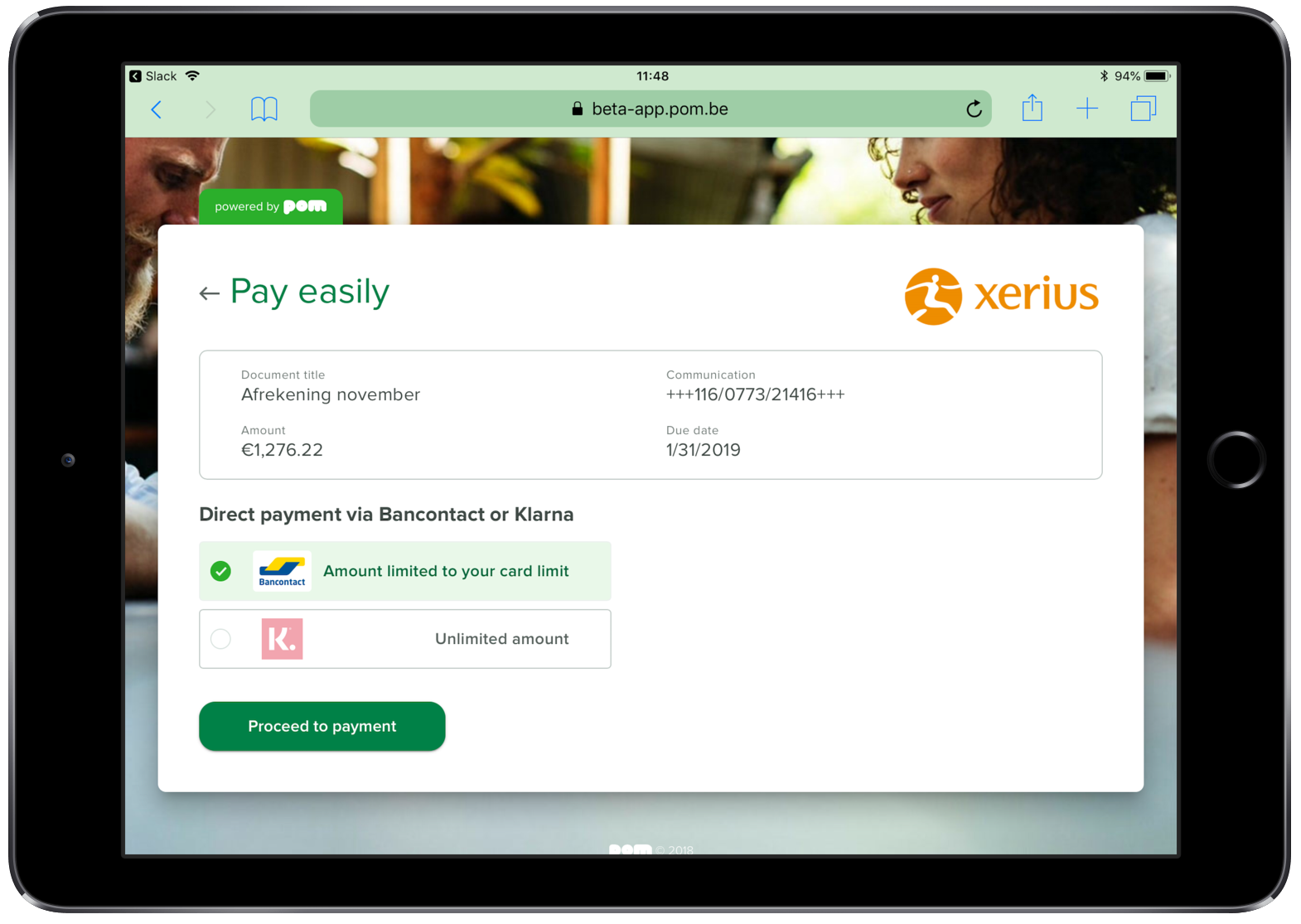 If Bancontact is chosen as payment method, the customer is redirected to a secure payment page (powered by Buckaroo):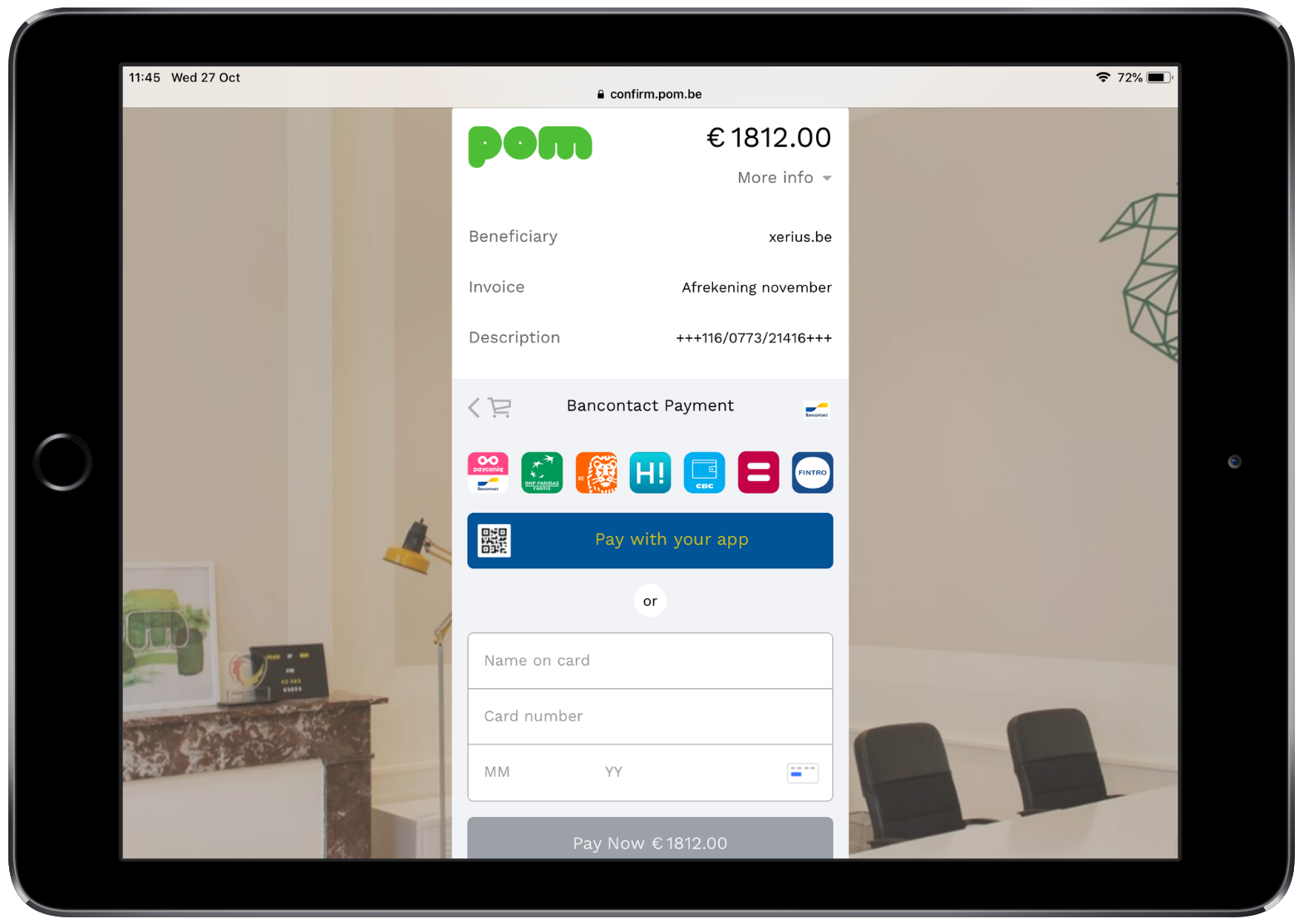 If Klarna is chosen, the customer is redirected to Klarna's secure payment environment: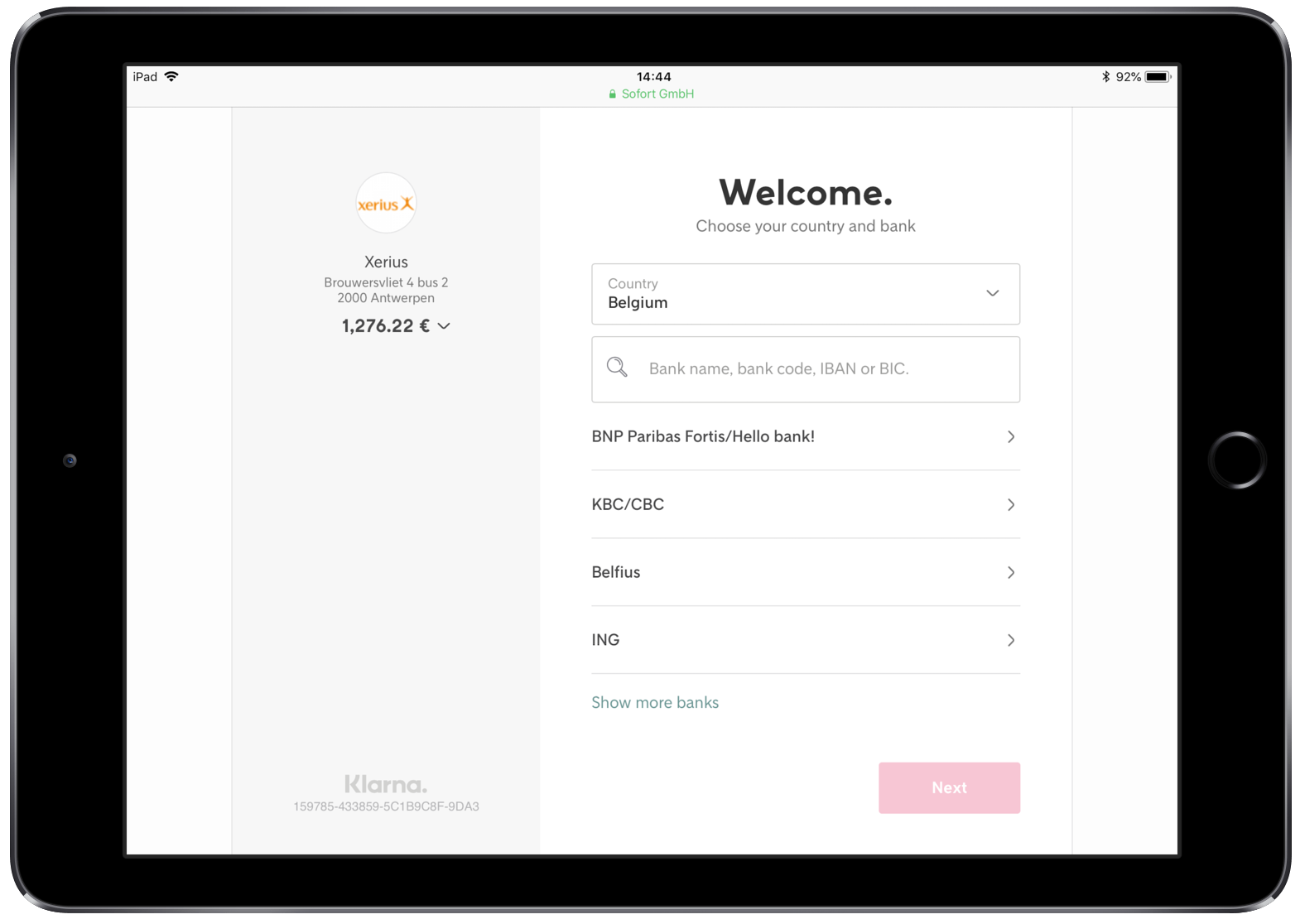 3. Pay via Direct Debit
Finally, it's also possible to download a mandate form to request a direct debit for the settlement of the social contributions: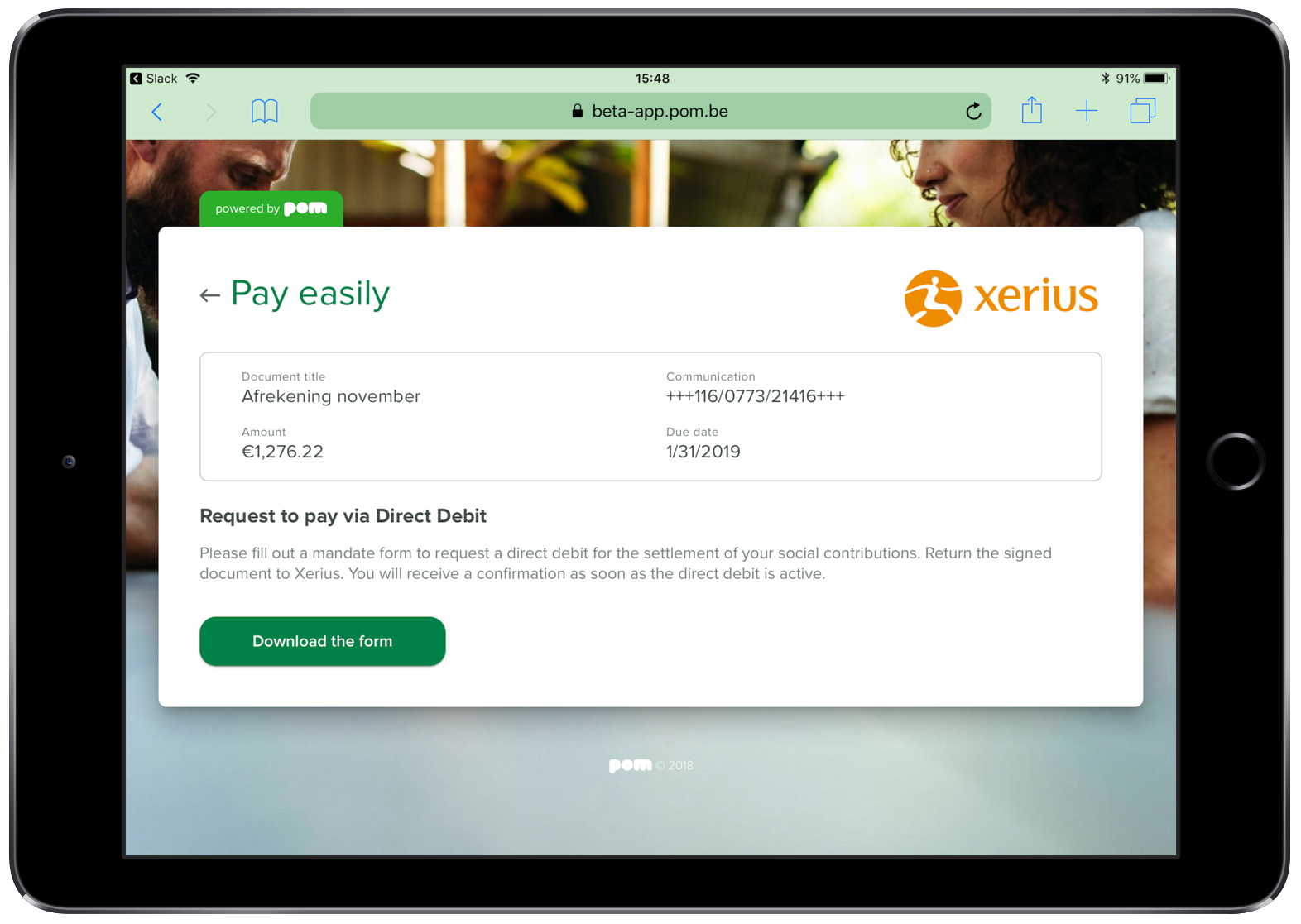 *****
💡 Are you looking for a way to improve your outgoing invoicing process too?
Deliver the magic of convenience to the invoice payment experience of your customers.
> Discover our services to receive payments and get in touch with us!