ANTWERP 23/06/2021 – The Flemish Tax Service chose to work with POM to enable digital payment solutions (like QR payment codes and payment links) for property tax assessments and reminders. Paying your taxes on time becomes a lot easier: manual entry of payment data belongs to the past thanks to POM.
Effortless payment experience
There's no need to install another payment app or create an account somewhere to use the new payment options. POM's payment platform is in fact linked to all common payment methods (such as Bancontact, Payconiq, …).
You can easily scan the POM QR code on the tax assessment with a smartphone camera, with any QR reader, with the Payconiq by Bancontact app, or with the banking apps of Belfius, BNP Paribas Fortis or CBC/KBC.
If you receive your tax assessments digitally (for example in your eBox), you can simply click on the unique payment link on the document. You'll be redirected to a secure payment page where all payment details (amount, communication, due date, …) are pre-filled. All you need to do is to confirm the payment with your mobile payment app.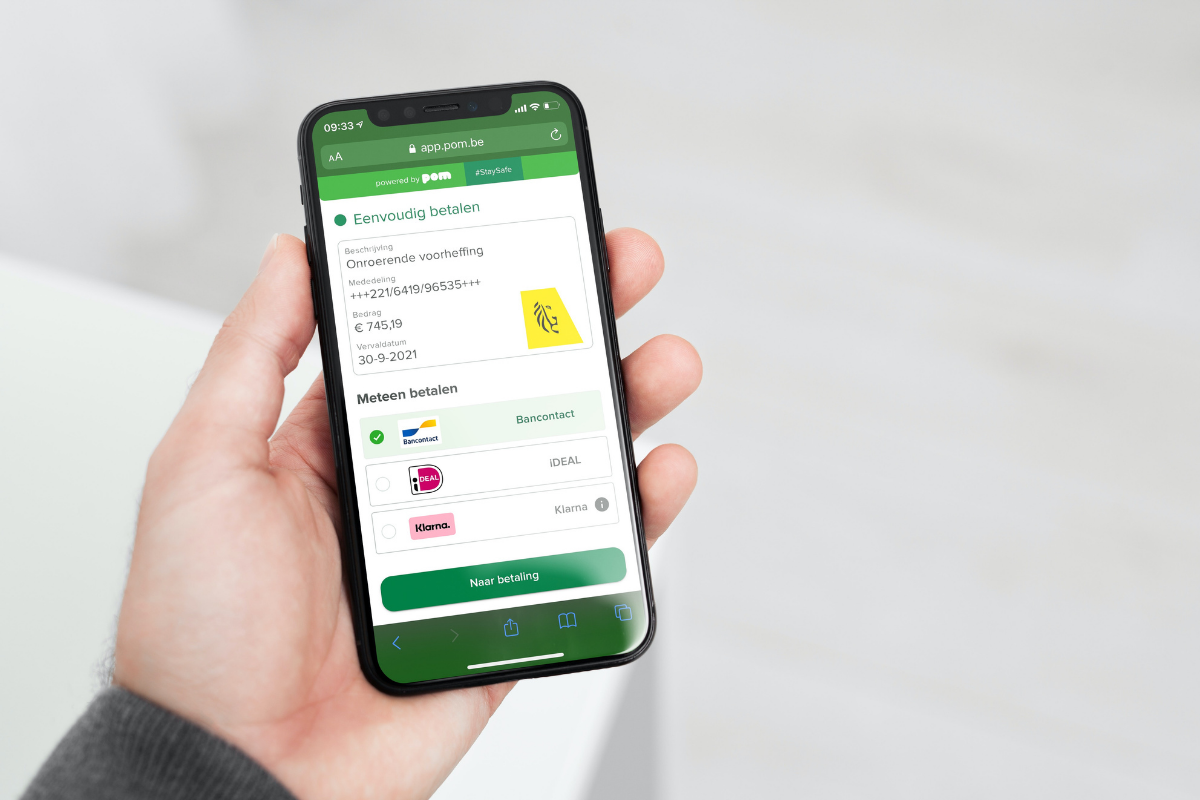 Flawless payments, less reminders
If you make a payment via a POM QR code or payment link, you can be sure that the payment is completely secure and always ends up with the right beneficiary (and includes the right reference).
"Our customers tell us that between 3% and 8% of payments via regular credit transfers contain errors. Enabling citizens to pay online via POM therefore implies less manual work to correct erroneous payments", says Johannes Vermeire, co-founder and CEO of POM.
The ease of use of POM's payment solutions also translates into a decrease in the number of late payments.
"Documents are paid faster via POM and as a result we see that up to 18% fewer reminders have to be sent. Those who sometimes pay late because they look up against the 'work' they associate with payments are won over because the threshold to pay via POM is so low", adds Tom Totté, co-founder and CCO of POM.